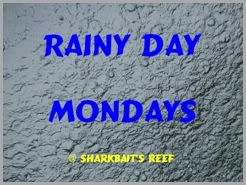 In addition to pretending to be an orange fish, I also pretend to be a writer.  My pen name is David Seven.  No, it's not my real name anymore than is Sharkbait, but it is a cool name.   I maintain a writing blog under this name called Seven's Heaven.  The following is a post I did many months ago as part of a series called Faith and Writing.  Each post compares writing fiction with being a Christian, and looks for similarities.  I thought since I am publishing the 5th post in the series today, I would shamelessly self-promote the first one.  It's not the best one, so you'll have to read all the others to see how it improves.  (I recommend number 2.  It's a doozy)
SO YOU CALL YOURSELF A WRITER?
The first point is this.  What gives me the right to call myself a writer?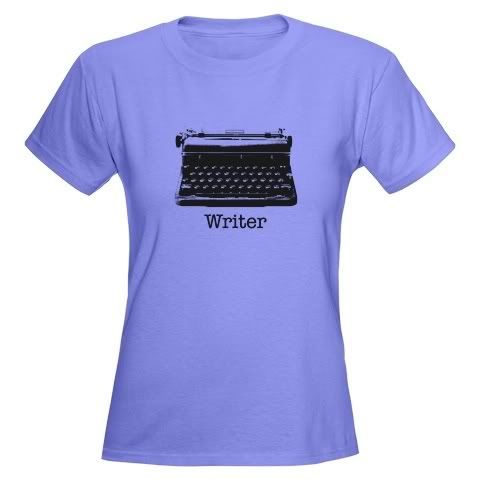 While I was doing the insane NaNoWriMo thing, I used to refer to myself as a writer all the time.  To everyone.  In every conversation I had.  After all, why not?  Now many would dispute my right to call myself a writer: after all, I have never written anything professionally, much less profoundly.  So what makes me think I am a writer?
Because I write.
The Oxford English Dictionary defines a writer as : a person who writes or has written something.
So I am a writer.  I am allowed to call myself a writer because I write, regardless of how bad I write, or whether my writing is of any benefit to anyone else.  I am a writer because I write, and because I have chosen to call myself a writer.  However because I choose to call myself a writer, I have to keep writing, otherwise I am just pretending.
Kind of like when we call ourselves Christians?
I call myself a Christian, although I may very well be the worst one ever.  Just as I call myself a writer because I write, I call myself a Christian because I follow Christ.  The word Christian does not imply that I am very good at it, just as the word writer implies nothing about the quality of the work I produce.  Because we live in a world that expect so much of us, we feel as if we can't call ourselves Christians, because we are not good examples.  But that is not how it works.
John 1:12 says "But to all who did receive him, who believed in his name, he gave the right to become children of God." – English Standard Version
Not, "to all who believed, and were really good at it"  So I guess there is hope for me yet.  I can call myself a writer, and a Christian… because I write, and follow Christ. 
For more information on Rainy Day Mondays, go to this post.  If you are also taking part, leave a link to your post in the comments below so we can check it out as well.